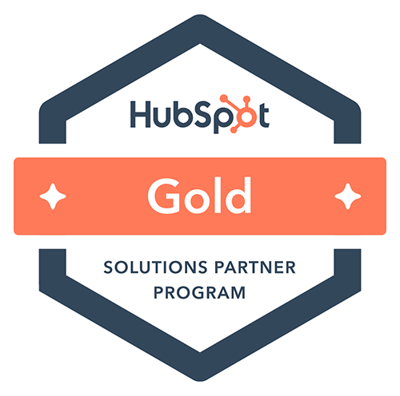 Maybe you already have HubSpot, or you're thinking about utilizing HubSpot to grow your business. But have you thought about pursuing the guidance of a certified HubSpot partner agency?
The added assistance might sound unnecessary at first. After all, shouldn't a HubSpot subscription be enough to up your business growth and success? It's true, HubSpot is an amazing platform, and with a relatively small amount of resource investment, your company can see amazing returns in growth. But this growth is not necessarily instant. It requires learning to navigate the platform and strategizing over time. This is where a Certified HubSpot Partner plays a huge role.
What is A HUBSPOT PARTNER?
HubSpot offers a Solutions Partner Package to dedicated businesses who want to grow their own inbound marketing capabilities and subsequently offer expert HubSpot and inbound marketing guidance to their own clients. The partnership includes a package of tools that helps partners learn how to better maximize the services provided by HubSpot. It also requires a rigorous set of testing and training to ensure that all HubSpot partners have a comprehensive understanding of the HubSpot platform.
Businesses that participate in HubSpot's partner program benefit from the added expertise and guidance of a dedicated account manager from HubSpot. But the partnership also provides a number of benefits for partner clients and customers as well. Let's take a look at how contracting with a certified HubSpot partner can improve your own business's marketing exploits…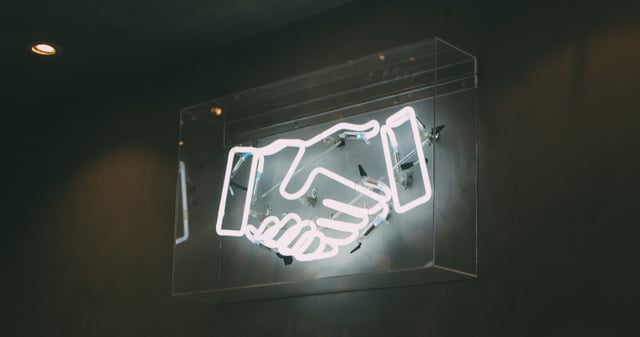 Photo by Charles Deluvio on Unsplash
Benefits of Working With a HubSpot Partner
Working with a certified HubSpot Partner can offer your own business an added sense of security when it comes to achieving successful development and growth. A partner can provide you with added guidance and expertise that gives your marketing strategy the extra push to success.
Contracting the guidance of a HubSpot Partner provides:
A dedicated team of inbound marketing specialists to develop your technology, sales, marketing, and CRM strategy.
Extended bandwidth for your business's marketing strategy without the burden of hiring extra employees.
On-hand troubleshooting
The added expertise of the partner's dedicated HubSpot account manager
The ability to maximize the tools offered by HubSpot


"I really connected with Peter [Founder & CEO] on our first phone call, especially when he picked up on one of our company's values: "work joyfully." He took the time to get to know us and listen. The price was in line with my estimates so it really was an easy decision for me."
SAVE MONEY
Working with a HubSpot partner also saves you money in the onboarding process. HubSpot Solutions Partners enjoy the benefit of waiving all onboarding fees for any of their HubSpot clients. With the typical $3,000 onboarding waived, you save money upfront, with the added benefit of experiencing the guidance of a HubSpot partner to help you maximize the services of the platform.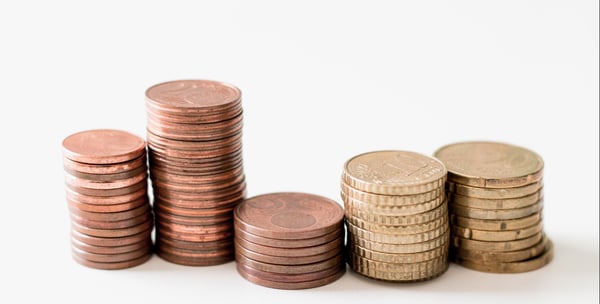 Clear metrics & measurable results
When an inbound marketing agency aids you in your business planning, you always experience the benefit of third-party accountability for measuring real results. At InboundAV, we take on the responsibility of tracking and reporting growth for our clients, adjusting marketing strategies when something is not working.
With added expertise as a HubSpot Solutions Partner, this is only more true. Partners are dialed into the ins and outs of HubSpot, making it easier for us to see and actualize successful aspects of your business strategy. We handle the metrics and data, and with the power of HubSpot, make way for measurable results sooner on in the process than if you were on your own.
Contact us
If working with a HubSpot Solutions Partner sounds like a fit for your business, InboundAV would love to walk you through the process. We're available today to answer any questions you might have. And if you're not convinced yet, reach out at your convenience and let us convince you why our HubSpot partnership could be game-changing for your business.