HubSpot CMS isn't for everybody, but if you're an inbound marketer already accustomed to the HubSpot Marketing Hub, then the CMS is a very easy-to-use and intuitive alternative to WordPress and the other DIY website platforms like Wix on the market.
The best feature of the HubSpot CMS is the drag-and-drop page builder. The user interface features several built-in modules, or widgets, that you drop onto your page and then fill in the content. You can add multiple columns and even change columns on the fly. You can preview pages in different screen formats and publish pages at the push of a button. For enterprises, HubSpot CMS includes a Sandbox development environment, multi-language support, and the ability to manage multiple sub-domains under one primary domain.
Let's dive deeper into some of the features and benefits of this website platform.
The Benefits of the HubSpot CMS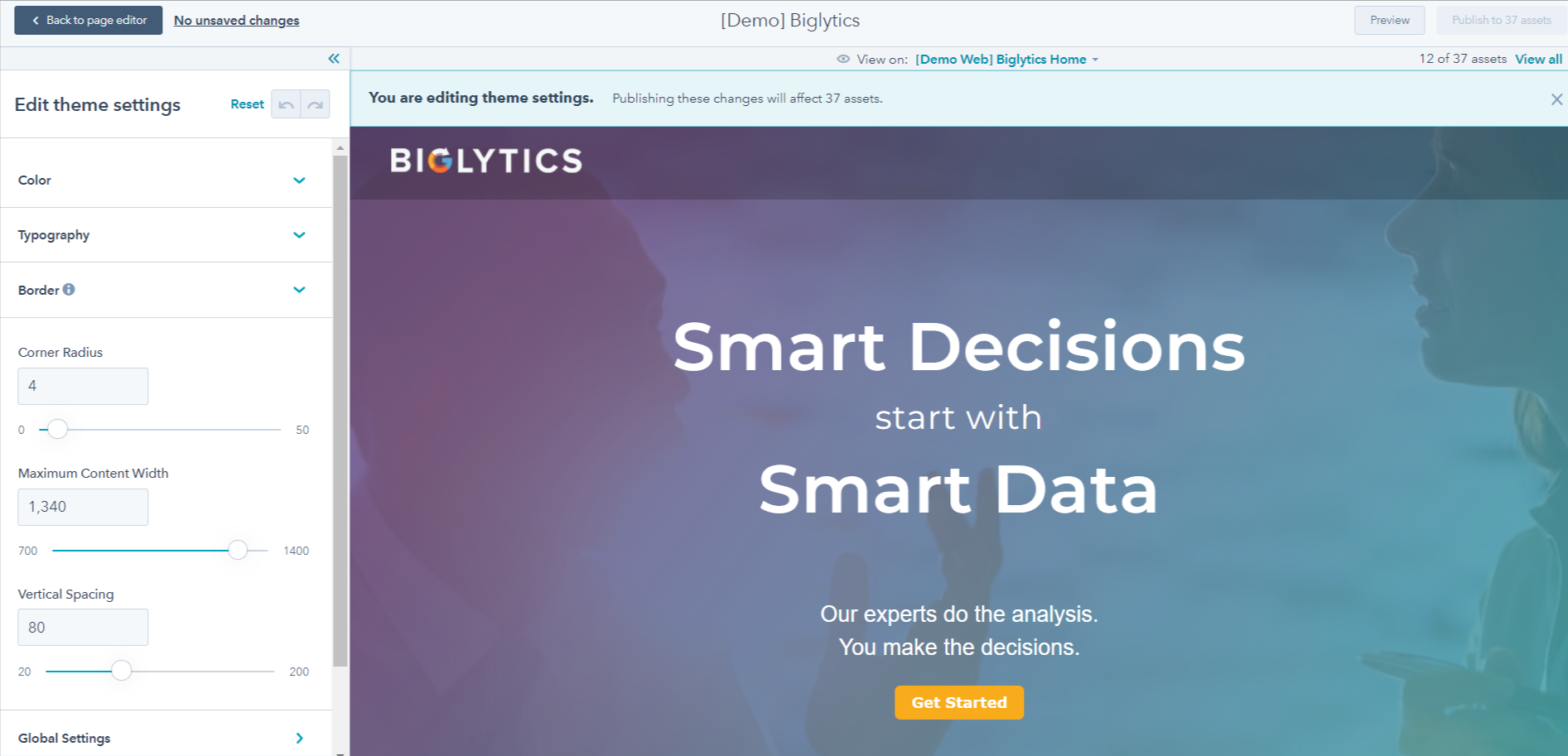 The HubSpot CMS is Easy to Set Up
You can get up and running in a few minutes if you already have an established domain and existing content.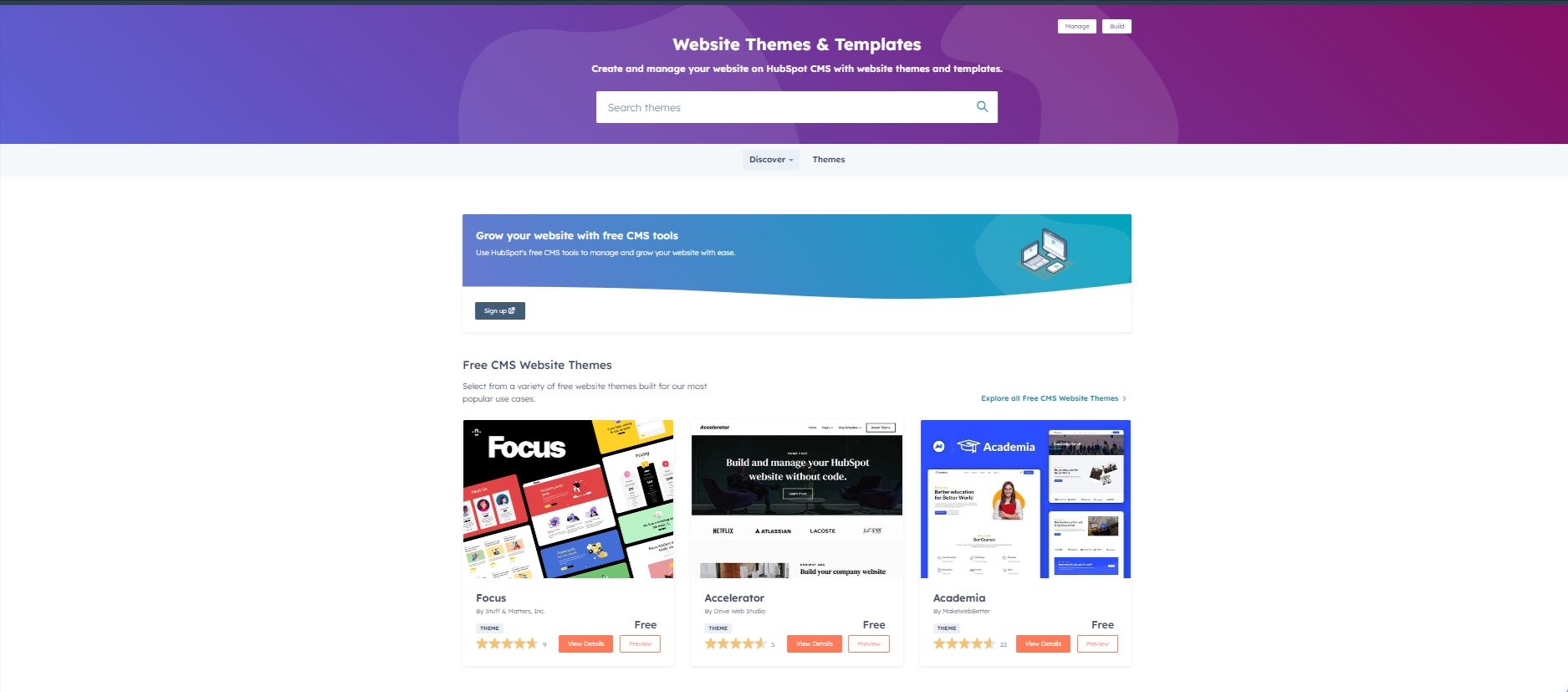 Free and Low-Cost Themes
Simply select a free or low-priced template, update the style guide to match your brand requirements (fonts, colors, images, etc.), and enter your copy and images. Of course, if you prefer to have a third-party designer develop the template, use an agency familiar with HubSpot CMS (like Inbound AV), and they will customize the template for you.
Website Themes are Optimized for Desktop, Tablet, and Mobile Layouts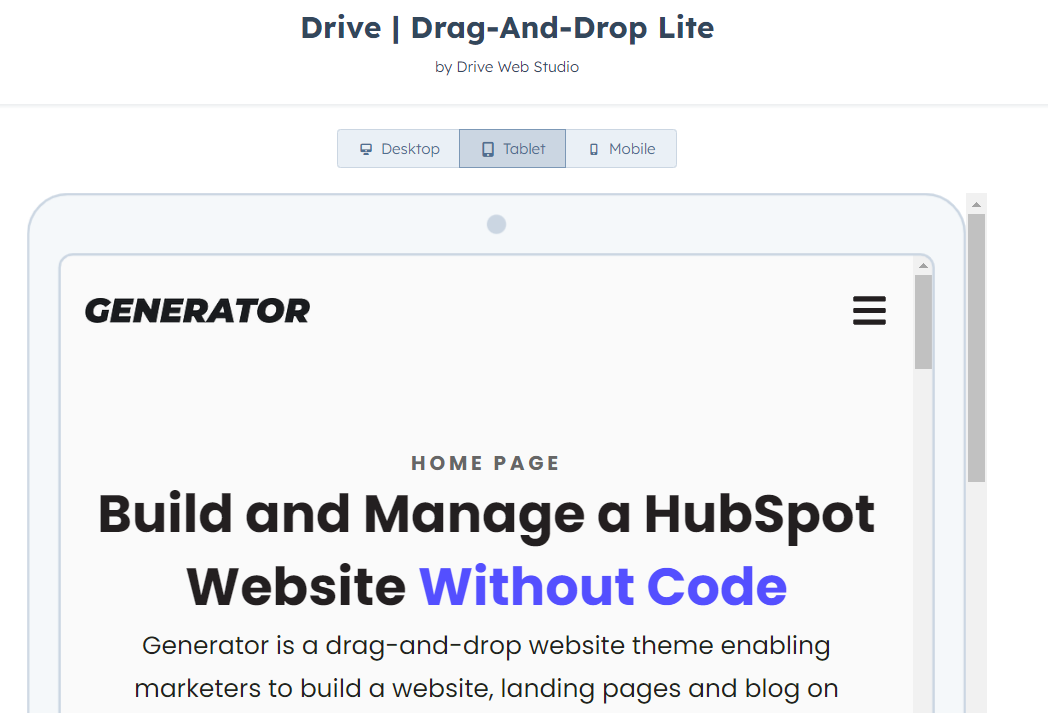 HubSpot partners create free HubSpot themes on the CMS platform so they work correctly within HubSpot. Themes are easily modified and most templates provide multiple preview modes to see what the website looks like on desktop, tablet, and mobile devices.
Website Themes are Optimized for Desktop, Tablet, and Mobile Layouts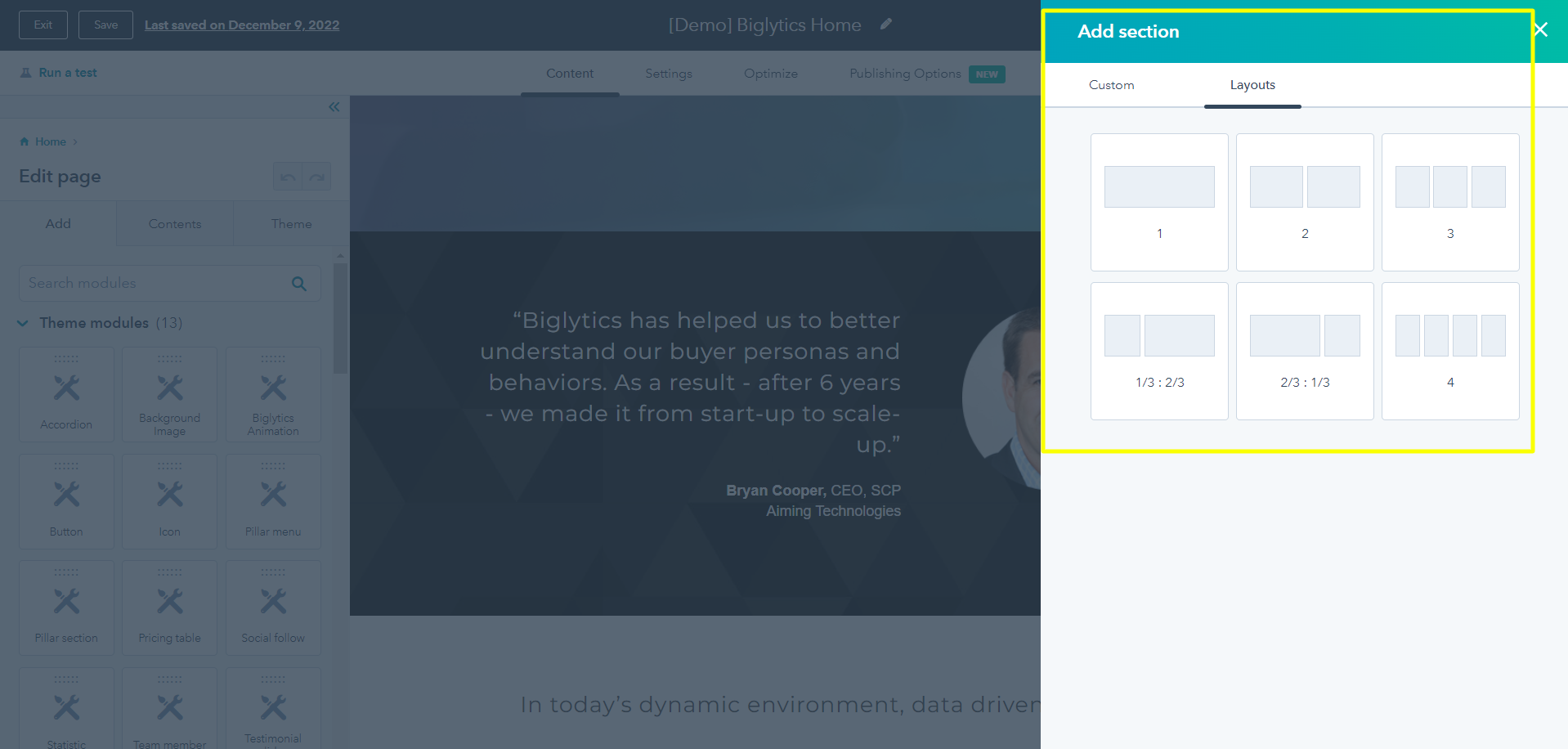 If you've worked with WordPress templates and environments you know the difficulties of implementing new website design apps and trying to update existing custom templates created by a developer ten years ago. There are many options for WordPress developers; every website environment is different, making it difficult to duplicate your website's look and feel if you're unfamiliar with the previous template. With HubSpot CMS, the drag-and-drop interface is consistent and does not depend on the template. Additionally, the same template is used for both landing pages and blog posts.
Using Modules and Layouts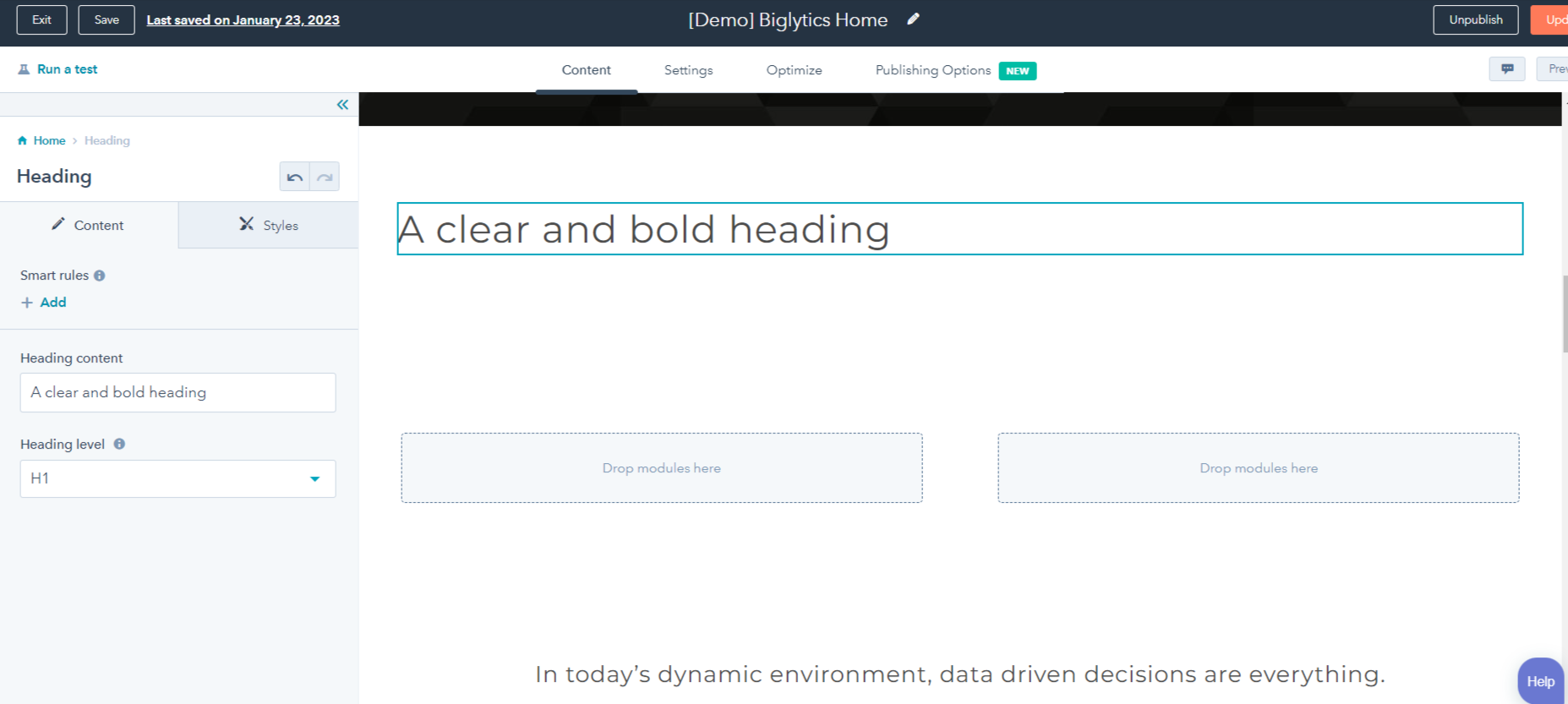 Adding new columns, headers, images, and other components to your website page takes only a few clicks. You can also adjust the style for each section on the fly without going back to the CSS or HTML code to make changes. HubSpot puts the power of change in the hands of the marketer.
Add and Create New Forms on the Fly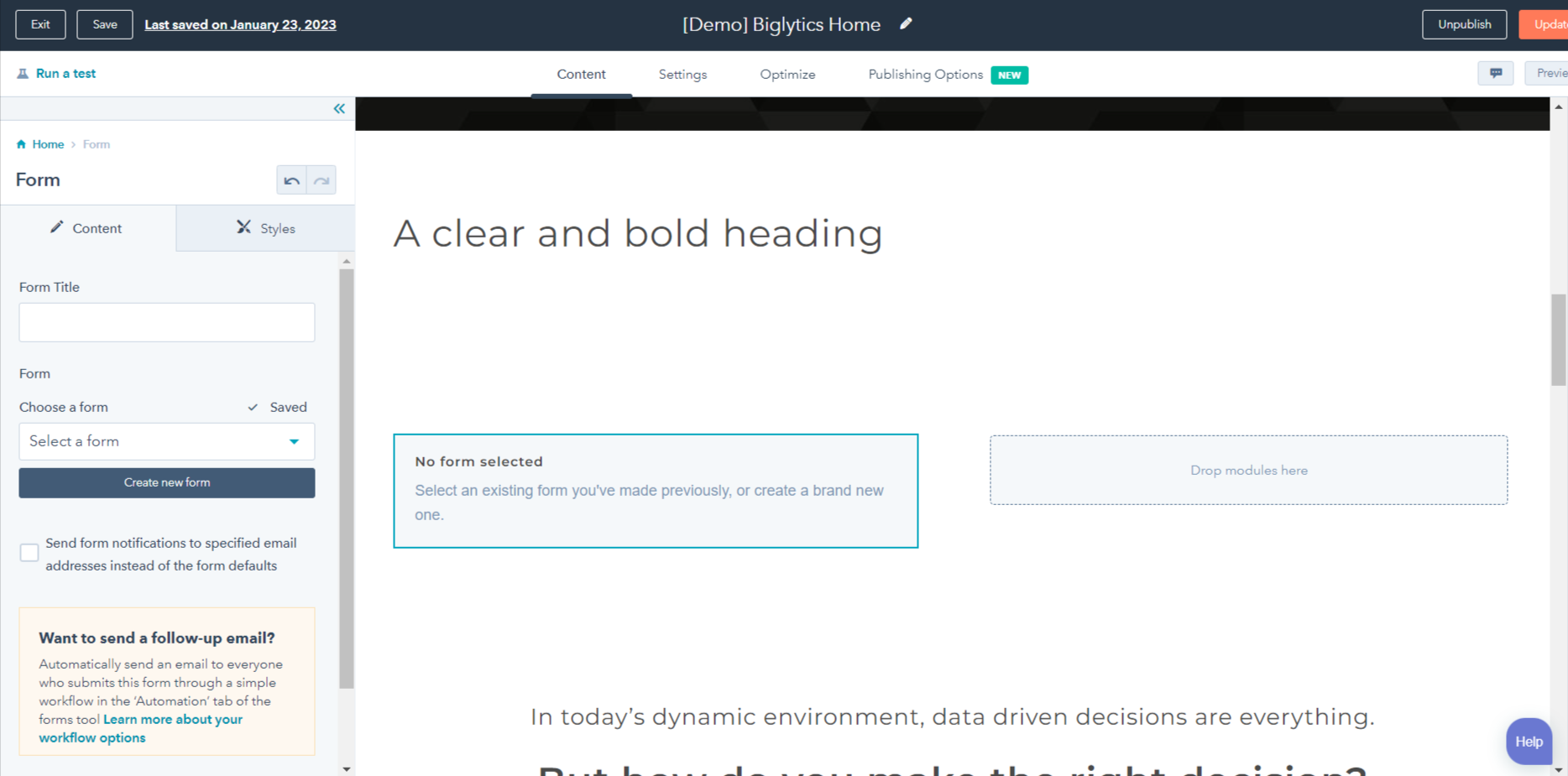 In WordPress and other CMS systems, creating a form often means leaving the design app, creating the form in a separate app, then inserting the form snippet into the website. Then you need to create new HTML/CSS code to make the form appear the way you want on the website. A form can also be added on the fly in HubSpot CMS without leaving the page editor. This simple feature is a huge timesaver for DIY marketers.
Built-In Marketing Features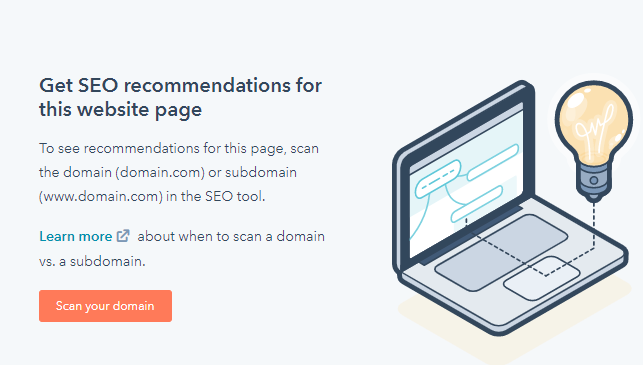 Unlike other platforms, HubSpot understands the mind of the inbound marketer. The HubSpot CMS includes tips and tools not included in the different platforms. For instance, HubSpot has SEO tips and tools you can use to promote your website via social posts and digital advertising campaigns from within the platform. The same interface can also be used to build and publish both blog posts and landing pages within Marketing Hub.
Migrating to HubSpot CMS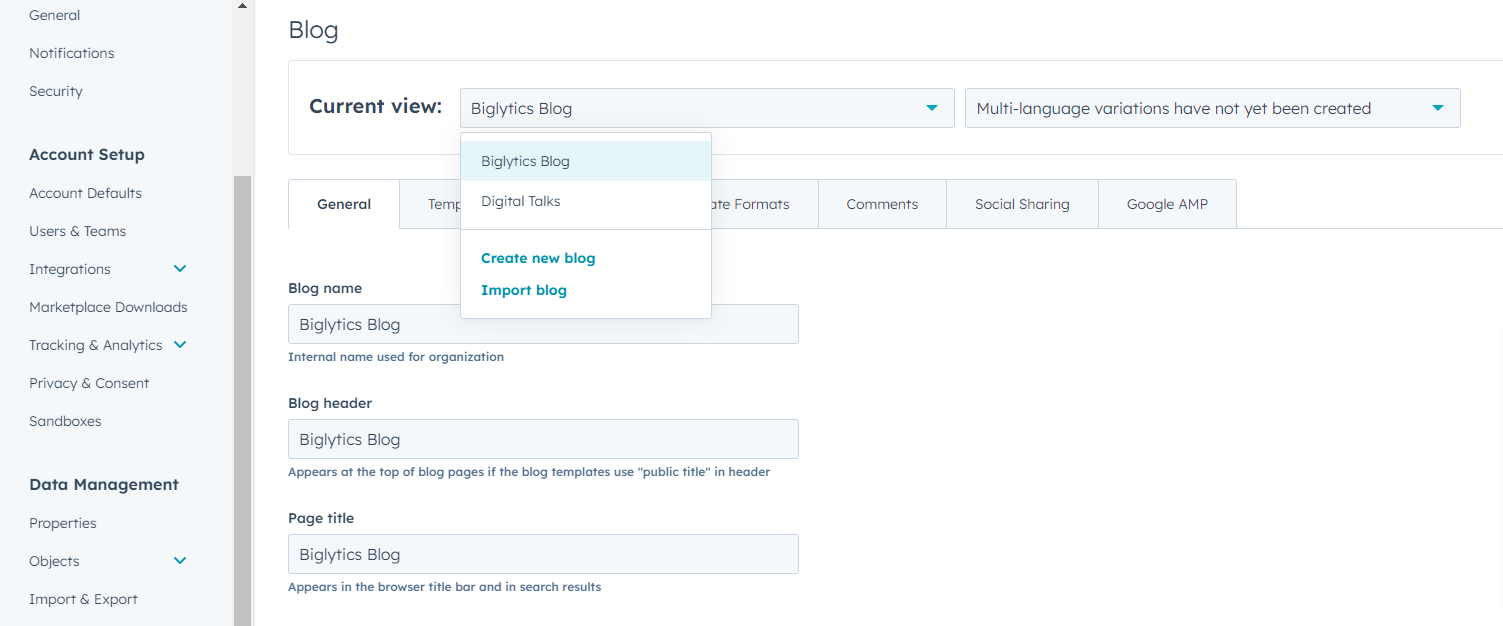 If you are already using the HubSpot CRM Platform it is easy to migrate your existing blog post to the platform. Go to the Settings tab in your HubSpot account and navigate to Website>Blog on the left menu. Click on the Current View window and select Import Blog. You'll be able to import and organize your WordPress blog content and save yourself hours recreating posts by hand.
HubSpot CMS - A Fully Managed Solution
If you manage a WordPress blog or website, you are responsible for not only the content of the website but the backend administration and security. You must select a hosting vendor and set up integrations, widgets, and templates. You'll also need to protect your website from cyberattacks and other security threats. This is where HubSpot CMS has a big advantage.
HubSpot fully manages and hosts the CMS. Your platform is protected by world-class security and hosted in well-protected data centers. The subscription includes all administration and security features. You may pay more than WordPress, but you will gain peace of mind knowing your website is protected. As a marketer, that is reassuring. You can focus on writing unique content and attracting new leads to grow your business.
HubSpot Levels
One decision you will have to make is whether you want to start with the HubSpot CMS Free or Starter version or add the features of the Professional or Enterprise versions. The Free/Starter versions limit the number of pages on your website, which may be okay for many small businesses. It also includes one blog. However, you will need to jump to the Professional level if you go over the page limit. But if you want to scale, starting with the Professional level provides unlimited website pages, multiple blogs, dynamic personalization, A/B testing, and more powerful features. The Enterprise level offers more customization, advanced reporting, and multi-language support. Hosting is included at all levels.
Evaluating HubSpot CMS
HubSpot makes it easy to start using its website platform. Simply create a free account or if you are an existing HubSpot customer, go to Marketing>Website and select Create a Website. The intuitive wizard will step you through choosing a template, customizing your style guide, and setting up your first pages. And if you prefer to hire a partner with experience with HubSpot CMS, then turn to a HubSpot agency like Inbound AV, which develops new websites regularly.
About InboundAV
InboundAV is a full-service business development agency and HubSpot Platinum Partner. We help growing businesses develop game-changing strategies and the automated processes needed to help you scale. As a HubSpot partner, we provide a full range of services to support your operations team, including custom integrations, automated workflows, onboarding, training, and ongoing support services.