What You Need to Know About ActiveCampaign's Sales Engagement Automation
2021 showed us that 86% of customers will pay more for brands that provide a superior customer experience. From the inside, how do businesses make an A+ customer experience possible? It starts with customer data.
Oftentimes, sales and marketing data become segmented into two separate and far-away categories, resulting in huge disparities in the customer experience. Ultimately, if your sales and marketing strategies are misaligned, or worse–completely disconnected–your business will miss out on the benefits of a comprehensive sales engagement strategy.
That's where ActiveCampaign comes in. With sales engagement automation, ActiveCampaign now provides users with the ability to nurture the 1:1 customer experience at scale, without placing strain on your company's customer service duties.
Already thinking about how automation might up your sales engagement strategy? Let's take a deeper dive into the possibilities provided by sales engagement automation.
What Exactly is Sales Engagement Automation?
You might be wondering: what does 'sales engagement automation' really mean?
Sales Engagement–A Breakdown:
First, it's important to understand the basics of sales engagement. In general, sales engagement focuses on lead nurturing and enhancing the customer experience with targeted, data-backed strategies. This might include:
Strategic communications
Considering a customer's past purchase history
Considering past customer communications to inform future lead nurturing strategies for specific customers
It's important to note that with sales engagement, the focus is to nurture individual leads by treating customers as unique individuals, rather than simply addressing a wide range of customers with catch-all sales and marketing approaches.
We know what you're thinking–how is it possible to hone in on individual customer data and engagement strategies with limited time and resources? That's where we get to…
Sales Engagement Automation:
Sales engagement automation utilizes the principles of sales engagement with the enhanced capabilities provided by rich customer data. By joining sales and marketing data, sales engagement automation makes it possible to obtain a holistic overview of customer data without a high level of manual labor.
ActiveCampaign's sales engagement automation takes this comprehensive data and applies it to an array of automated functions, including:
One-to-one messaging
Strategic communications, including timing strategy through every touchpoint and channel
An enhanced overview of every customer
Why Automate?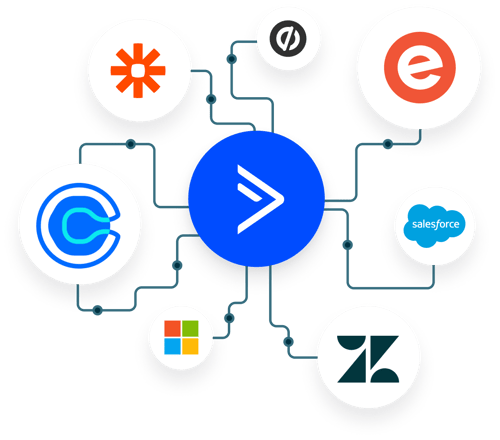 Ultimately, sales strategies that have failed to account for previous marketing nurture campaigns might leave customers with a confusing narrative. Conversely, marketing campaigns often lack valuable information from 1:1 sales conversations. This is what makes sales engagement important, and what makes sales engagement automation valuable.
As with any aspect of marketing automation, sales engagement automation can increase the bandwidth and precision of sales engagement strategies.
Today's customer data tends to become complex, and managing this data manually is near impossible. With sales engagement automation, your business can enjoy details provided by this data without the headache often caused by such minutiae.
In addition to lead scoring and 1:1 messaging, ActiveCampaign hosts an array of automation functions that utilize this data for sales engagement, including:
Customers Expect to Feel Seen
Even with our rapidly developing technology of online interactions, AI, and automation, customers expect the same level of personalization and support as always. In fact, 2021 showed that 86% of customers agreed it is worth paying more to brands with better customer experiences. Furthermore, 49% of customers will make "impulse" purchases when a brand provides a personalized customer experience. In short, businesses benefit when they treat their customers as unique individuals.
Sales engagement automation makes way for this enhancement of the individual customer experience. It allows for the personal interaction customers desire without over-burdening your business's customer service team.
Inbound AV and ActiveCampaign
Interested in ActiveCampaign's sales engagement automation options for your business? As an ActiveCampaign partner, Inbound AV can help you better understand the tools that ActiveCampaign has to offer and develop a plan for your marketing automation strategy.
Schedule a meeting with us today to discuss ActiveCampaign, or to learn more about marketing automation!