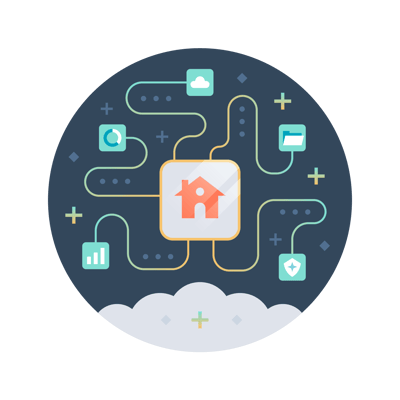 HubSpot's all-new Operations Hub adds even more features to the well of services the HubSpot platform has to offer. The new service from HubSpot aims to sync and streamline all of your customer data, creating more ease of operations and allowing for less time to worry over day-to-day issues. Operations Hub highlights a number of game-changing features, including data syncing, data quality, and programmable automation.
Before we dive into these amazing features, however, let's look at an overview of Operations Hub and its intentions.
What is Operations Hub?
In short, Operations Hub is a HubSpot product designed to streamline daily business operations. The tool utilizes data syncing and cleaning, as well as automation, to achieve this. Ultimately, this results in a more organized, straightforward, and "clean" workflow that can cut out a lot of manual day-to-day tasks that might be taking up the time and energy of your team.

HubSpot's overall goal with these services is to make more growing room for scaling businesses. The number one issue for scaling businesses is often a sudden lack of bandwidth when reaching a certain level of growth. Operations Hub aims to address these common pain points of scaling businesses by unburdening teams from the usual day-to-day complications of data feedback and customer data.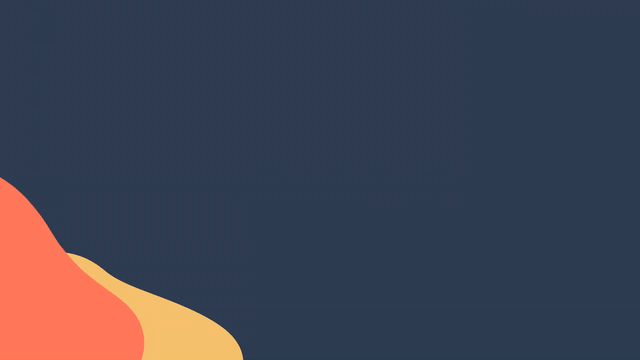 Illustration from HubSpot.
An Overview of RevOps
The concept behind Operations Hub is not entirely new. It works to acknowledge the importance of strong Revenue Operations (RevOps). RevOps is an approach to business operations that works to integrate the processes of sales, marketing, and customer success throughout the full life cycle of customer interaction. This has shown a lot of success amongst scaling businesses with increasing operational efficiency, and ultimately driving growth.

Creating a sound RevOps strategy can be key to unifying your company. It creates more accountability with sales, making sure that customers are taken care of throughout their entire process of interactions with your company. It also ensures that fewer items slip through the cracks, by keeping data more organized and your team more in the loop.
Without the tools necessary to achieve proper RevOps execution, however, your RevOps strategy might not succeed. That's where Operations Hub comes in. Operations Hub offers a variety of tools necessary to your RevOps plan. Automation capabilities streamline day-to-day business operations and address pain points for scaling businesses. Data syncing and cleaning can organize what might have before been another source of error for your team.
Core Features
Now that we have a bit more background on the philosophy and intentions behind Operations Hub, let's dive into some details on its features. The product provides three core features, including data syncing, data quality automation, and programmable automation.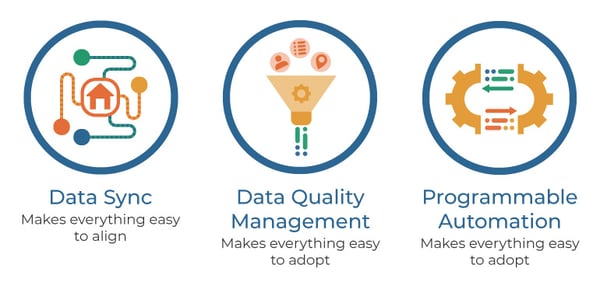 Data Sync
Data Sync works to connect all of your other business applications back to HubSpot. While HubSpot is an extremely valuable core tool, almost any business is going to be using more than just one application or platform to complete all of its business operations. Data Sync addresses this reality by creating a source of unification.
This cuts down on the need for spreadsheets, data imports, and customer data slipping through the cracks. Syncing your data is the best way to ensure that all of your customer data is up-to-date, and Data Sync offers an easy way to do so.
Data Sync covers integrations with all of the top applications utilized for business operations, including:
Google Contacts
Mailchimp
Bullhorn
Microsoft Dynamics, and more!
Want to learn more about connecting HubSpot to the rest of your tech stack with this powerful two-way data sync?
Data Quality MANAGEMENT
Data Quality Management cuts down on the presence of "dirty" data, cleaning data automatically, directly within HubSpot's CRM.
You probably already know that dirty data can be a killer to workflow. What's worse than having to funnel time into manually cleaning up dirty data while bigger, more important projects sit on the back burner?
Data quality automation addresses these roadblocks in simple terms, by creating standard formatting for all of your data. Automatically capitalizing letters, updating phone numbers, and more, saves time and keeps things organized.
With Operations Hub, this tool works for data both inside and outside for HubSpot. Combined with Data Sync, it works to organize data for any of your many integrations with other applications.
Read the Knowledge Base article on formatting your data through workflows here.
Programmable Automation
Programmable automation makes way for coding directly through HubSpot. This adds new automation capabilities to HubSpot's previous options, expanding opportunities for customization.
Automations including "custom code" action, a custom-coded bot action for chat flows, and a "create a webhook" action in workflows all work to streamline regular operations for your team. New customization options also make more room than ever for flexibility.
This custom coding is possible with multiple programming languages, including JavaScript and any Node.js library.
Pricing
If you're interested in Operations Hub, it is easy to get started with it for free. Free capabilities go as far as syncing dozens of apps with HubSpot. If you already hold one or more HubSpot subscriptions, you also have access to some additional Operations Hub features for free.
Pricing packages for additional features start at $50/month, with the Operations hub Starter. Operations Hub Professional comes in at $800/month and provides the most expansive features possible.
Who is Operations Hub intended for?
If you're still unsure about whether or not Operations Hub is right for your business, we're here to help you get an idea of what sort of companies the product is most intended for.
Like we mentioned earlier, Operations Hub provides a lot of services well suited for scaling businesses. If your business is experiencing "growing pains" and looking for more ways to address pain points, Operations Hub is likely to give you a helping hand. Automating RevOps will almost certainly unburden team members from daily data cleaning and organizational tasks, and leave more room for sales and growth-oriented projects.
It is also important to note that Operations Hub is helpful for businesses both with and without ops teams! If your ops team is struggling, Operations Hub might take some of their load off. If you do not have an operations team and need to start focusing on RevOps, HubSpot's Operations Hub is a good place to start.
Ultimately, Operations Hub is intended for any business that wants to focus more time on business strategy rather than responding to reactive data.
If you're still unsure about whether or not Operations Hub is right for you, we're here to answer some questions. As a Certified HubSpot Platinum Partner Agency, InboundAV is equipped to guide you through details on Operations Hub and any other HubSpot products that pique your interest.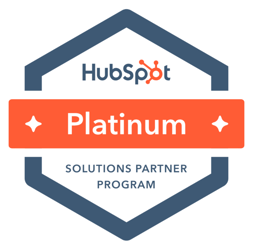 Ready to evaluate whether HubSpot's new Operations Hub is a fit for your business? Book a quick exploratory call with our HubSpot experts at your convenience.