Switching to digital can be one of the most challenging things to do for a business. After all, dedicating a budget to establish an online presence doesn't guarantee returns. If you're thinking of the same thing, you're not alone. Only 64-percent of small businesses in the United States have a website, and 35-percent of owners feel like they're "too small" even to have one. However, given there are 4.2-billion (!) internet users today, your business might be missing out on a vast market. Not to mention, as industries adapt to remote work due to the Coronavirus pandemic, now might be a perfect time to switch to digital.
Don't worry. It's not too late. With only 46-percent of small businesses not even having a website before 2018, you can still make a visible online presence. Using digital marketing to create a consistent online presence can be the "hack" you need to establish your position in your industry – especially now that a lot of businesses have begun relying more on online tools to take advantage of the market's "stay-at-home" status. We'll present some of the most significant benefits of going digital, from our team of digital marketing experts.
Why Go Digital? Experience Multidimensional Benefits
Creating a consistent online presence allows you to reach a wider audience compared to just having a physical store. Moreover, companies that use consistent branding across their platforms can experience up to 23-percent more revenue. Creating a strategic and constant online presence can help you reap the same benefits. This is especially considering how current lockdown situations have forced audiences to conduct their businesses and errands online.
We present you with the main reasons you should consider when thinking about your digital transition:
1. Digital marketing methods can increase your returns for fewer costs. It's important to consider that digital marketing methods can help you make a consistent online presence without costing you much money. Social media platforms allow you to create business pages for free, and business indices online such as Google Business will let you add your business without costs, too. Premium analytics services cost a bit to operate, but they provide a ton of insights you can use to tailor your offerings for long-term benefits. Content marketing can offer 3-times the volume of leads for 62-percent less price compared to other traditional marketing strategies. This, added with how more people are now online due to lockdown, can greatly boost your potential for accumulating more profit.
2. Unique content can provide value to your brand. A considerable part of the benefits you can receive from digital marketing lies in your content creation. For instance, 82-percent of customers feel better about brands that deliver customized content. Taking the time to create user-focused content can motivate customers to buy from your brand. You'll be able to answer user concerns and explain concepts to them, which can make your brand a leading source of information on your industry. Considering how more people are now spending time on social media and blogs, unique content can definitely stay with your users even after the quarantine. Creating multimedia content – such as infographics and video – can also appeal to a much larger audience.
3. Tapping into social media allows you to access more prominent communities and niche groups. Growing your social media presence will enable you to tap into more niche groups related to your industry. Presenting your brand in a way that your audiences can relate to can improve trust and recall. This is especially useful nowadays during quarantine given online shoppers are using social media to discover new and more reliable brands for their everyday needs. Engaging and interacting with your viewers can give your brand a much-needed "human" element that can set you apart from your competitors.
4. Ecommerce can reach more online shoppers for your products. Transitioning to digital allows you to convert your physical store into an online shop. Optimizing how you show your offerings today can make your store more inviting for online consumers that spend more time on the internet due to the quarantine – regardless if they're looking for food and other supplies. Since 1.79-billion people bought something online in 2019, that's a huge market you can turn into shoppers for your store. Always update your online shop to look appealing and easy to navigate, and more shoppers will likely buy your products.
5. Optimizing your online presence can help you tap into more consumers. Thanks to the internet and modern gadgets, customers now have access to different platforms to view content online. Now that more users are on their gadgets due to the Coronavirus pandemic, doing this process may eventually lead to conversions and even sales. To put things into perspective, 51.6-percent of people use smartphones, 44.1-percent use desktops and laptops, and 4.2-percent use tablets. Tweaking your website to be viewable and navigable across different gadgets can motivate people to stay and interact with your brand.
6. Improve your local presence, thanks to SEO. Establishing a consistent online presence allows you to improve your search engine optimization. You can tap into your local offerings to accommodate customers near you, especially now that the lockdown means people will likely want to avail services that can quickly reach their homes. Optimizing your brand for search engines will enable them to make your brand more accessible in their indices, which is an excellent way of attracting local audiences to your brand. Moreover, as Google reports a 900-percent increase of "near me" searches for products and services, your brand can experience a boost in conversions and profit if you take advantage of this opportunity.
7. Keep up with your competition in the market. Providing a consistent online presence allows you to compete with other members of your industry. Establishing a constant online presence also enables you to check on their progress, identify what works and what doesn't, and modify your strategies accordingly. Digital marketing strategies will allow you to offer better content compared to your competitors and even give your audience access to more personalized content.
8. Tailor customer experience according to their preference. Your brand can help accommodate more users and customers, thanks to digital marketing. New improvements in technology such as chatbots and voice assistants, will allow your customers to get to know your brand without having to wait for CSRs. This can be useful nowadays that the quarantine has forced businesses to have a limited workforce. Moreover, allowing them to tweak their experience on your website through effective navigation and responsive web design can boost your appeal to them.
9. Influencers can help your brand get a much-needed boost to consumers. Getting in touch with influencers and other figures in the industry can help your brand be more appealing to consumers. These individuals may have already taken advantage of the quarantine to provide more content that boosts their presence, so you can tap into this success for your brand as well. Influencers can help promote your services and offerings through their content. You can then follow-through with this promotion with your consistent online presence, primarily if you built your e-commerce site to give customers a comfortable experience.
10. Reviews and opinions matter to audiences. In speaking of influencers, a consistent online presence allows your viewers to form better views on your brand that others can easily see. Interacting and engaging with customers can motivate people to give their offerings and services better reviews. 85-percent of customers trust reviews of other consumers more than promotional material so that positive customer reviews can be a huge plus for your brand.
Go Digital: Reach More Audiences, Get Better Conversions, Increase Your Returns This COVID-19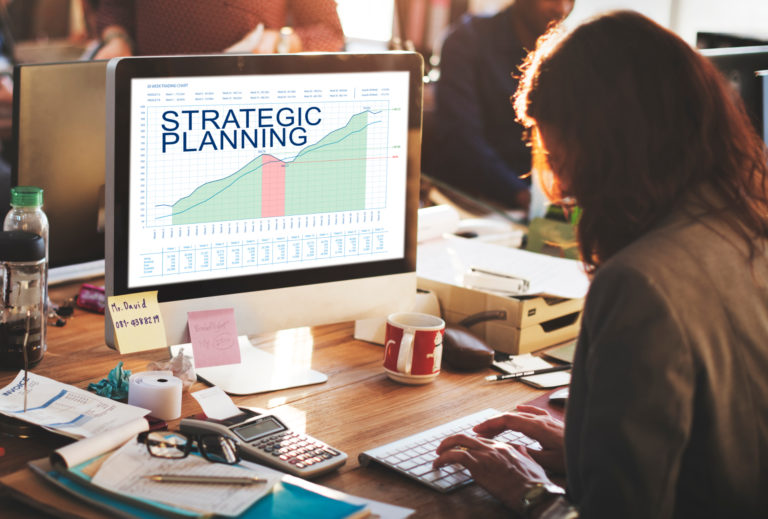 Investments you put in establishing a digital presence can provide you with long-term benefits across different factors. A well-planned digital strategy can help you reach wider audiences through multiple platforms. Moreover, a strategic approach to web design and content creation can increase your conversions and your returns. This can be more effective today, especially considering how the COVID-19 pandemic has forced people to be more perceptive of online content. As brands that want to make a mark in the industry, a transition to digital can definitely boost our capability to earn more returns.
If you're having difficulties transitioning to a digital platform, you may need the help of a digital marketing team. These teams have the tools and the training to transform the points above into actionable items that can improve your branding in the long run.