A good carpenter will tell you that they're only as good as the tools in their toolbox. Sales professionals will tell you the same thing about the HubSpot Sales Hub. The integrated sales automation solution provides a well-balanced mix of productivity, reporting, and automation tools to help you work smarter and surpass your revenue goals. While most users are familiar with sales pipelines and sequences, Sales Hub offers a complete selection of solutions all in one place.

Sales Productivity Tools and Tips
If you are a sales development or account management representative, one of the keys to sales success is to organize your day and tackle your top priorities first. HubSpot provides several tools to help you stay productive. The email and calendar tools are very popular for tracking prospect communications and booking meetings. But did you know that you can record calls and make outbound calls directly from HubSpot without paying for a third-party dialing application?


Dial Contacts from Inside HubSpot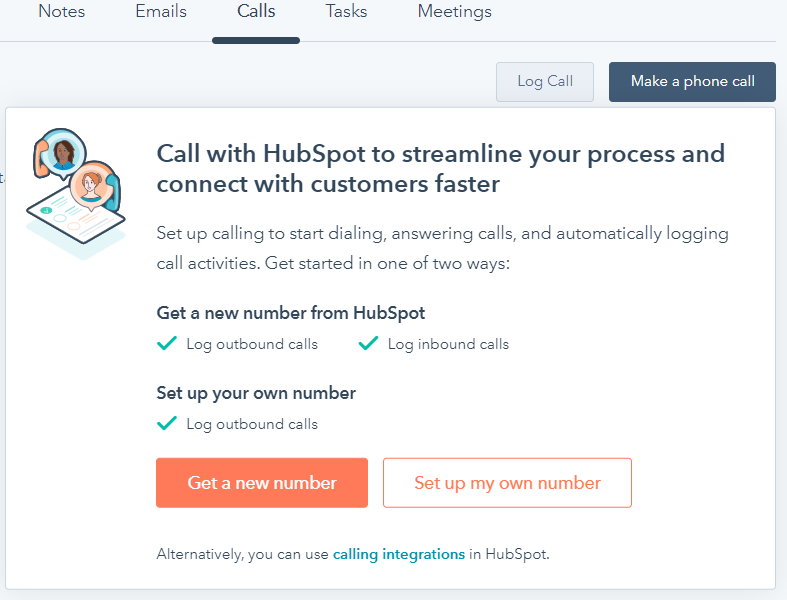 The HubSpot VOIP calling feature allows users to click and dial from within any contact, company, or deal record. The number of calling minutes will depend on the level of your HubSpot subscription. You are also able to record and log these calls in activity files.
Stay in Touch While On the Road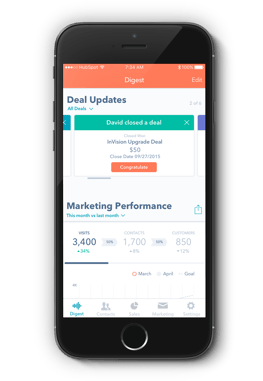 Now that meeting with customers and attending conferences are once again part of your sales process, your outside sales team needs to stay in touch. The HubSpot mobile app provides many of the same features you use on the browser-based HubSpot application. The free mobile app is available on the Apple App Store and Google Play.
The mobile app allows you to view new leads, schedule calls, and appointments, send sales assets such as quotes and documents, and respond to tasks wherever possible.
If you hate to type, relax; you can dictate your notes using the voice recognition tool.
Don't forget to…

As a busy salesperson, you're apt to forget a detail now and then. But in sales, missing deadlines to provide proposals and quotes can cost you and your company money. The HubSpot Tasks feature is like a digital piece of yarn that you can tie around your finger. You can assign tasks to others or receive tasks, then manage your tasks on the Tasks menu. You can create automated queues (see image) to quickly resolve outstanding issues.



Documents
Do you ever wonder what happens to the 1:1 emails you send as part of your sales process? Do they get opened or thrown in the junk mail box? The documents feature is a digital file cabinet where you can host PDF, Word, and other document files. These files typically consist of sales brochures, presentations, standardized proposals, and other documents you might share with a customer. You can insert a hyperlink to the document in your email and when your customer clicks on the link or shares it with a colleague, you will receive an internal notification of the action. These actions will provide valuable information about the client and a reason to call and follow up on an active deal. All actions will be recorded in your contact, company, and deal activity files.


Creating Goals and Forecasts (Pro+)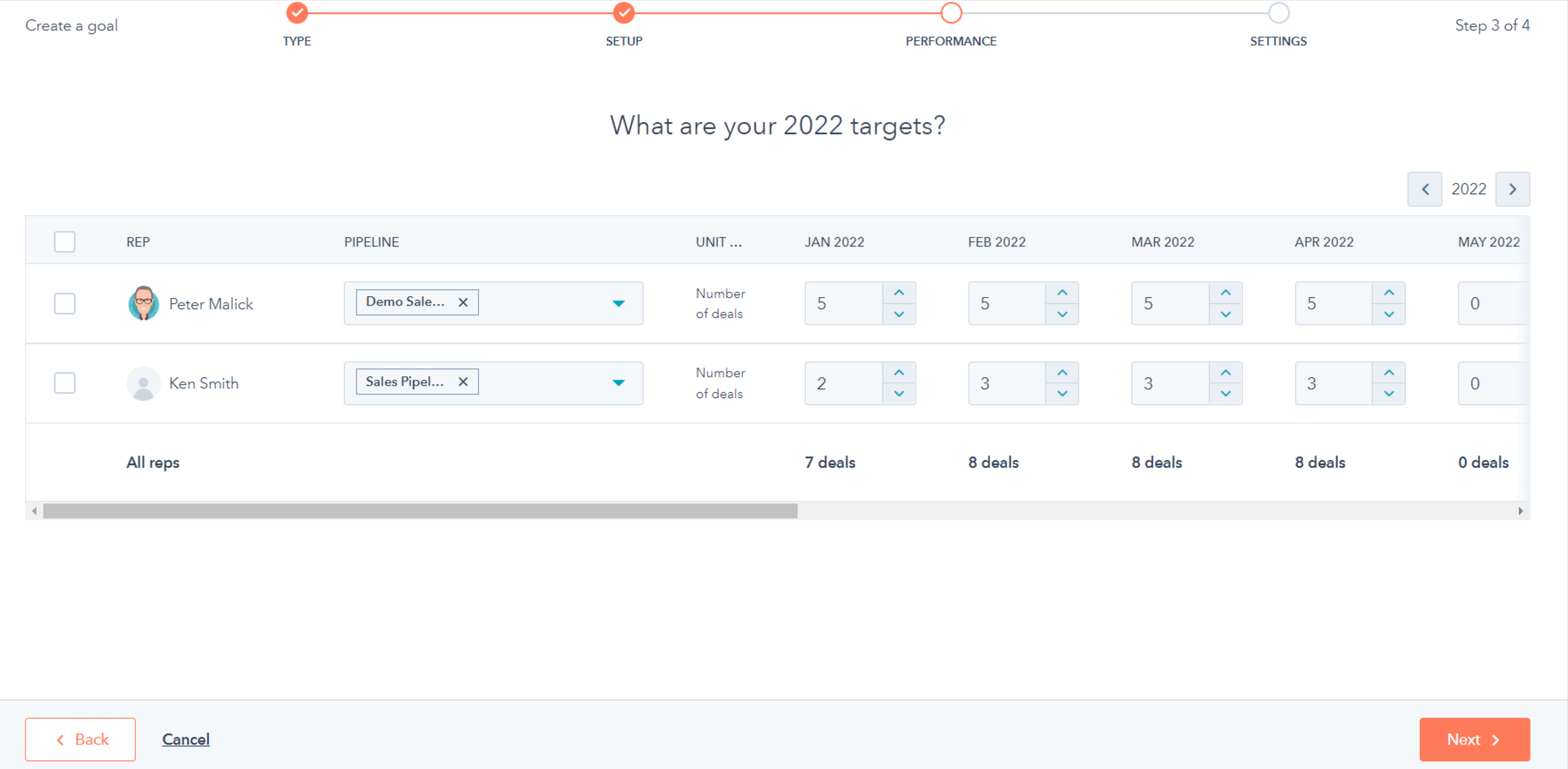 Goal! It's exciting when your favorite team scores, but it's even better when your sales team beats their quota. Goals and forecasts are the foundation of every sales strategy. The first step is to create a goal using the easy-to-use wizard to create your sales goals. The HubSpot forecasting tool allows you to create team and individual goals and track their progress.
There are four types of goals:
Calls Made
Deals Created
Meetings Booked
Revenue

Once your goals are set, you can use the forecast tool to measure your team's results.
The forecast tool allows you to measure progress based on the sales pipeline stage or forecast category. You can select whether you want to track team progress, progress against milestones (month, quarter, year), and progress status (in progress, missed, achieved, or exceeded). All results are tracked in real-time and you can add forecast results to your sales dashboard.



Playbooks (Pro+)
If you are building a rapidly growing business, then you need practical sales tools to train your team. The Playbooks feature in HubSpot Sales (Pro/Enterprise) is an amazing tool that few people know about. Why is that? Until recently, it was only available in the Enterprise version. Now that it is in the Pro level, many more sales leaders will be able to create custom playbooks.
What is a Playbook?
A playbook is a guide for sales professionals to help them ask for and gather important information during the sales call. You can ask open-ended or multiple choice questions. You can also include links to sales support materials and videos. Playbook logs can be recorded as meetings, calls, emails, or notes and included in your contact activity feeds. Playbooks are also available for Service Pro users.
Give playbooks a test drive and start improving your sales team's productivity.
Quotes, Products, and Payments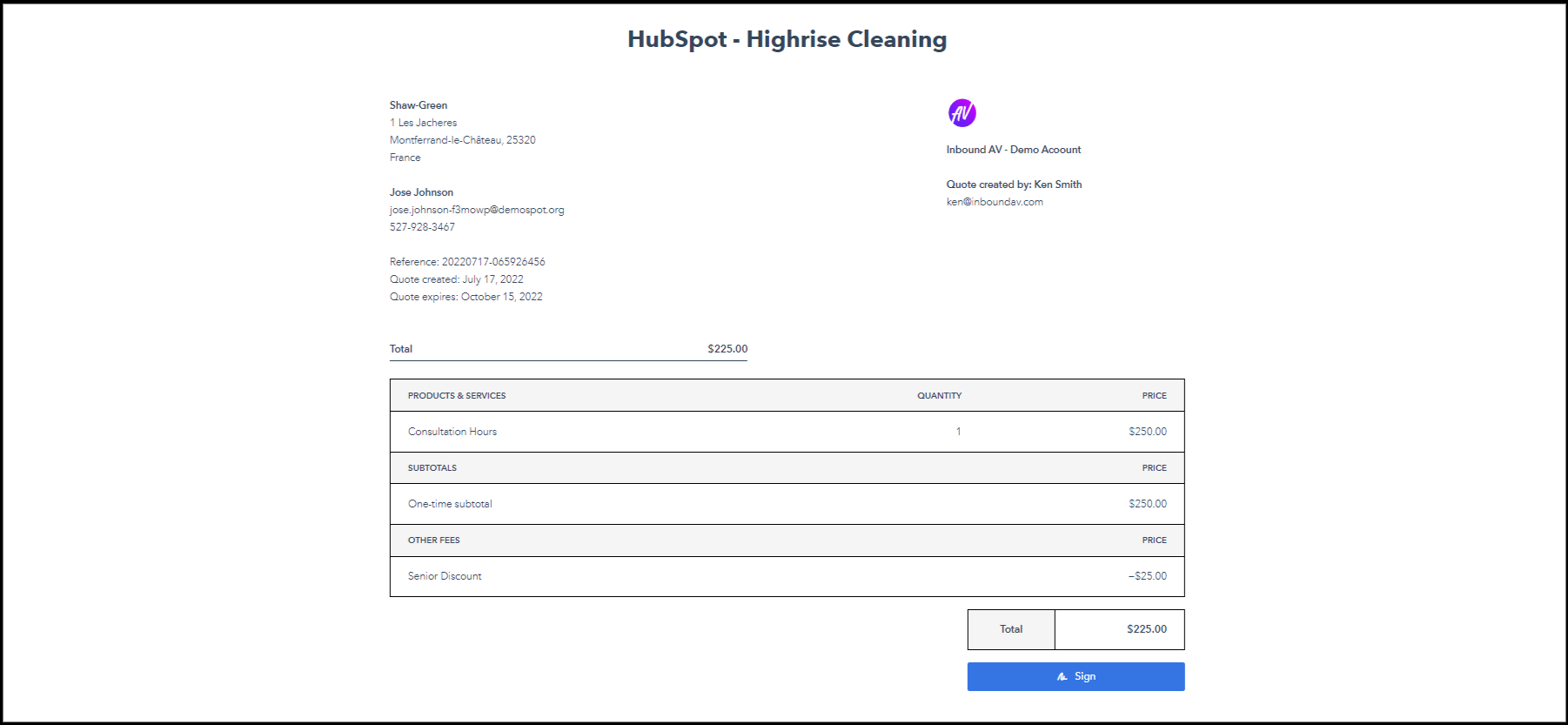 The HubSpot platform helps businesses grow by reducing friction in the sales process. In simple terms, every tool and feature on the platform is designed to make it easier to sell, reduce the time to close a deal, and increase the growth rate. Learn more about the frictionless sales process at HubSpot Academy.
One of the best ways to reduce friction is by making it easy for your prospects to do business with you. The HubSpot Quotes tool allows you to create attractive proposals and quotes, build a product library, and accept online payments. You can use a standard template or now create a custom quote template. To generate a quote, you can create line items or build a product catalog to generate a quote. But how do you do that? The Sales menu does not contain an item titled Product.
Here's the tip: you need to go into Settings > Objects > Products. Now you can view the existing product catalog, create new items, and even import products from an Excel or CSV file.
There are two ways to turbocharge your sales process. Use electronic signatures to close a deal with the click of a mouse button. The second way is to provide an easy way to pay for your products or services within your HubSpot quote. You can use integration with your Stripe account or use the recently launched HubSpot Payments tool. You can also track payments right from the Sales menu.
HubSpot Makes it Easy to Sell
It is easy to expand your business with the HubSpot Sales hub. Everything you need to create a frictionless sales process is included in HubSpot. You can integrate third-party tools, but why bother? The HubSpot pros at InboundAV are ready to answer your questions and get you started with HubSpot. Contact Us.
About Inbound AV
Inbound AV is a full-service digital marketing agency and HubSpot Platinum Partner. We help growing businesses develop game-changing strategies and the automated processes needed to help you scale. As a HubSpot partner, we provide a full range of services to support your operations team, including custom integrations, automated workflows, onboarding, training, and ongoing support services.