Lightyear Health Dramatically Increases Meetings, Deals Created, & Lead Response with HubSpot
With the help of Platinum HubSpot Solutions Partner Inbound AV, Lightyear Health revamped their HubSpot Sales Hub and implemented Service Hub by utilizing it as a post-sales management tool.
63%
increase in sales meetings booked
101%
increase in deals created
50%
decrease in lead response time on average across sales teams
About Lightyear Health
Lightyear Health partners with community care teams, primary care physicians, and other healthcare practitioners to provide behavioral health, pain management, medical rehabilitation, and other specialty care for adults living in skilled nursing facilities and assisted living facilities.
Industry: Health Care
Company Size: Mid-Market (50+ employees)
Location: California
Use Case:
Increase Leads
Increase Conversion Rates
Improve Service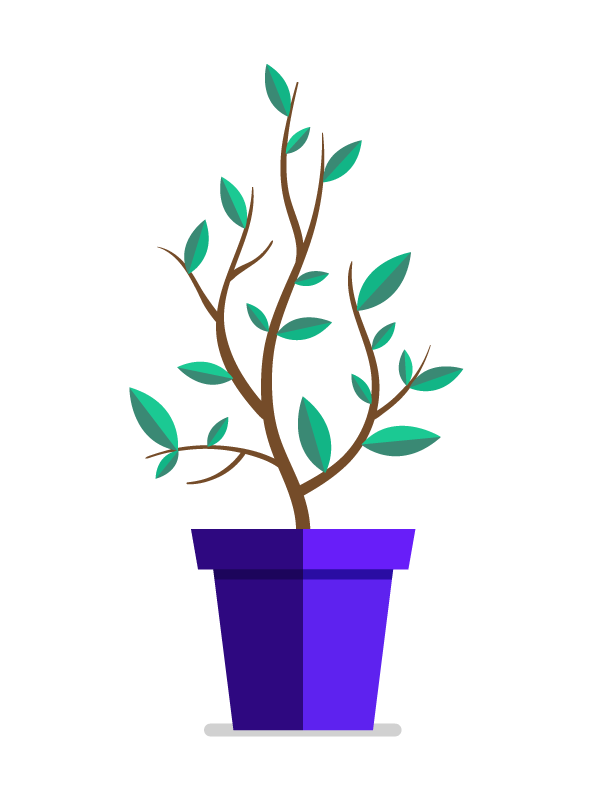 Finding The Right Tools to Facilitate Growth and Improvement
When Lightyear Health first began working with Inbound AV, the specialty healthcare provider had previously utilized HubSpot but had yet to recognize its full potential. Inbound AV's HubSpot experts realized that Lightyear could take better advantage of numerous Sales Hub Enterprise and Service Hub Enterprise features. After a comprehensive implementation and onboarding of both Sales and Service Hub facilitated by Inbound AV, Lightyear Health quickly saw improvements in its sales productivity and deal creation rates.
Overcoming Obstacles for Tracking Leads
Before coming to Inbound AV, Lightyear Health had a good amount of customer leads and a solid sales process but no way to track everything in one place. They wanted to improve lead response time and increase the number of meetings completed and deals created.
Then, Inbound AV stepped in.
As Isabel Reich, Chief of Staff at Lightyear Health stated,
By working with Inbound AV to implement HubSpot Sales Hub Enterprise and Service Hub Enterprise, we have been able to improve our Growth team's efficiency and effectiveness.
Inbound AV's HubSpot guidance helped unburden Lightyear Health's Growth team with time-consuming manual processes through HubSpot's automation and sales enablement functionality.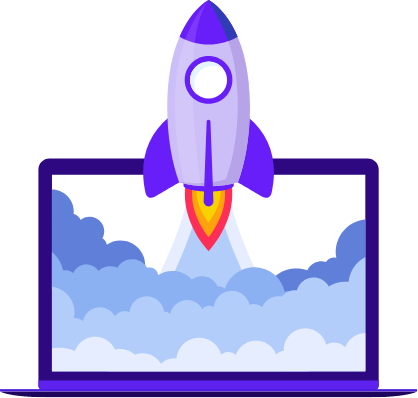 Inbound AV's HubSpot Implementation and Onboarding
When Inbound AV's HubSpot specialists evaluated potential weak points in Lightyear Health's sales and customer service applications, it became clear how to get the team back on track. When it came to Sales Hub, Lightyear Health previously had been using a limited number of features as they were not yet well-versed in the power and capabilities of the platform. Better yet, they hadn't customized the HubSpot CRM to fit their specific business use case.
Additionally, it seemed fit for the growth-oriented specialty health care provider to make use of Service Hub in their customer service ventures to help onboard many of their partner facilities.
After a lengthy discovery and kick-off call with the Growth team, launched into a full implementation and onboarding process for Lightyear Health, with both Sales Hub and Service Hub subscriptions. Here's a step-by-step look at how Inbound AV guided our client to success:
1. Refining the Sales Pipeline
Inbound AV identified that previously, Lightyear Health was only utilizing one sales pipeline for three different sales processes. To answer this issue, we created three new sales pipelines and added a list of features to help facilitate the work of Lightyear's sales representatives. The new pipelines included clearly defined qualifications per deal stage and added in deal automation complete with tasks to notify their sales reps of a customer's journey throughout a given pipeline.
2. Visualizing and Organizing for Success
Inbound AV also worked to make it easier for the Lightyear Health team in terms of navigating the features available in HubSpot. We created playbooks and sequences to help visualize sales pipelines and empower their team during meetings with potential customers.
3. Transparent Reporting and Data Analysis
Numerous reports and dashboards were designed specifically for the various teams to track their KPIs, pipeline-specific dashboards, and dashboards for the marketing and IT teams. Greater transparency in reporting allowed the executive team to better coach their reps and make strategic business decisions based on data collected. SDR dashboards included metrics such as:

- Open deals by the current stage
- Monthly won deals
- Incomplete tasks assigned
- Rep activity totals (number of calls, tasks, emails, notes, & meetings)

The Sales Manager dashboard includes the metrics:

- Open deals set to close this month
- Activity leaderboard by team (SDR, Growth Support, etc.) and by sales rep
- Deals create totals vs. goal
- Deals won and deals lost this month
- Activity leaderboards by team to track the number of meetings booked and calls held
4. Enabling the Sales Team
Lightyear's Sales Development Representatives (SDRs) were notably the most excited about the changes and new features in HubSpot. The automation we built into the sales pipelines saved them time, making for ease of many tasks that used to require manual work and took up unnecessary time out of their workdays. Through task automation, sequences, and playbooks, the SDRs are now able to spend their working hours reaching out to new prospects vs. performing administrative, labor-intensive tasks that didn't move the needle for their sales numbers and quotas.

Reich commented on how this helped her team,
Setting up tools like Sequences and Playbooks has allowed our sales representatives to spend more time reaching out to prospects and less time recording notes, setting up tasks, etc. It's been great to have our team focus on their main job and not be distracted by manual, admin work.
5. Nurturing Leads Via Segmentation
We made it easier for Lightyear to engage and re-engage with customer leads. This included the creation of segmented lists that allowed them to identify prospects by sales region, facility type, and cold leads to reach out to.
6. Service Hub and Ticket Systems
When it came to Service Hub, our HubSpot experts guided Lightyear Health in how to utilize a ticket system as a post-sales management pipeline. Inbound AV also utilized Service Hub to improve customer service workflows, with ticket automation that sends reminders and blocks tickets from moving to another stage until all specified tasks are completed.

Our new Ticket system has streamlined our new client onboarding process so that cross-functional team members don't miss a beat when a Task is required before activating a new account. Inbound AV helped us build 20+ workflows, which have reduced the need for countless Slack messages and emails. We're excited to see how this accelerates our growth in Q4 2021 and into 2022!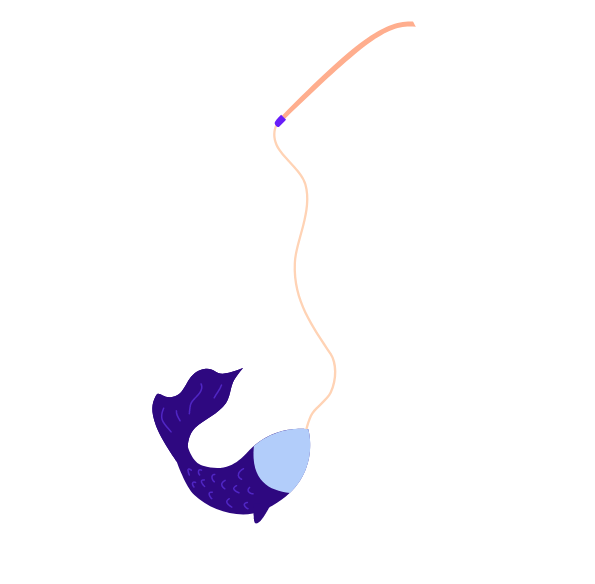 Teaching A Man to Fish
Inbound AV did more than simply establish the preliminary set-up for Lightyear Health's Sales and Service Hubs. We also provided Lightyear Health with a strong foundation of HubSpot knowledge for continued use of the platform.
On top of implementation, our HubSpot specialists taught 4 one-hour training sessions for Lightyear Health's SDRs, Physicians, IT, and Marketing teams. This included education on how to maintain efficient use of the platform, allowing them to create their versions of Playbooks and dashboards, utilize Sequences, extract data, and more.
Lightyear Health's Continued Success
After naming Lightyear Health as Inbound AV's latest client of the month, we heard from Chief of Staff, Isabel, about the company's satisfaction with our services:
Inbound AV provided us with fantastic support and thought leadership throughout our implementation and enablement projects. The team was highly responsible, accountable, and flexible. Our project lead, Bree, made herself available for any questions and provided great suggestions for how we should structure our data gathering, reporting, and workflows. Joe also came in and helped us ensure all of our sophisticated and complex workflow needs were working as they should. Highly recommend Inbound AV for any HubSpot-related projects or otherwise!
Other members of the Lightyear Health team were astounded by the plethora of features they get to enjoy with their HubSpot subscriptions.
Communications Specialist Stephanie Myers commented,
HubSpot has helped my workflow become so much more efficient and organized! The ability to tailor every detail of the communication and sales process in HubSpot to meet the needs of our company and the individuals on the team has been amazing. I love that the tools are useful for communicating both internally and externally. There are so many tools and tutorials available in HubSpot to track and streamline the sales process, making it much more useful than other CRM tools.
Interested in Inbound AV's HubSpot services?
We are so excited to guide more clients like Lightyear Health towards a positive and fruitful HubSpot
experience. To learn more about HubSpot, feel free to book some time below.